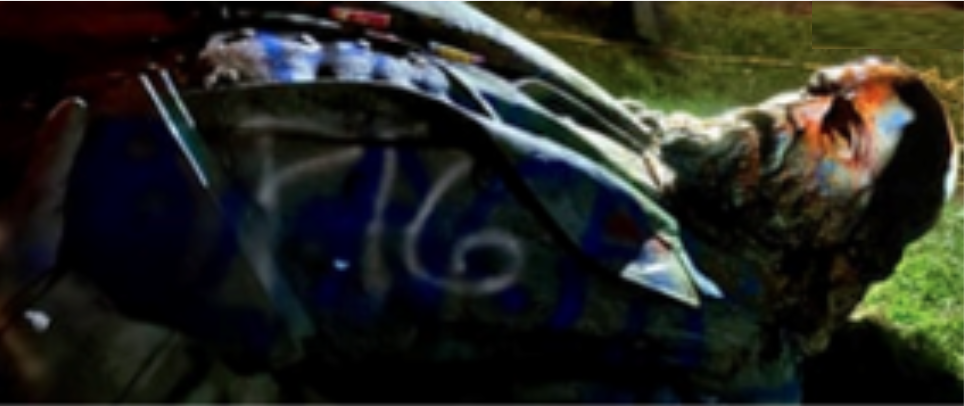 General Problems in Public History
Put most broadly, the famous British writer George Orwell put his finger on the chief problem with public history: "Who controls the present controls the past." Typically the people on top, the "leaders of the community," have the time, the money, and the influence to determine what gets commemorated in bronze and granite, and how. And Orwell also told why it matters: "Who controls the past controls the future." In turn, monuments and museums influence how people think about present events, decades after they go up.
Pike, pictured above just after his toppling, was the only Confederate general ever displayed outdoors in Washington, D.C., but he was not put up because he was a Confederate general. For that matter, he was a terrible general. He was put up because he helped organize the Southern Masons.
Top Ten Silliest Historical Sites
Jim Loewen Visits and Critiques Historic Sites
He has keynoted large gatherings of NPS staff and museum professionals and has also worked with small staffs at individual sites.
Silly Queries Asked at Historic Sites and National Parks
You cannot underestimate the American tourist. Well, no, that's not fair; many tourists know a lot of history and ask very intelligent questions. Still, this box shows the result of Loewen's asking various NPS rangers and managers "What are the silliest questions you get asked, more than once?" You'll enjoy them! Also, you might imagine how you would reply diplomatically, if you were the NPS staff recipient.
From East to West:
In Washington, DC, at the Washington Monument, surrounded by its majestic ring of American flags, NPS rangers frequently get asked, "How does the National Park Service get all the flags to point in the same direction?"
Nearby, at the information desks of the National Gallery and the National Museum of American History: "We hear there's a great mall around here. Where is it?"
Another foolish question, repeatedly asked at the Capitol, according to the Curator of the Senate, Diane Skvarla: "Where is the president's office?" (They don't understand the separation of powers.)
As a college teacher, seeking to encourage thought and discussion, I always told my undergrads on the first day of class, "The only stupid question is the one you fail to ask." However, staff stories from tourist destinations have convinced me otherwise.