James W. Loewen (1942-2021)
We mourn the loss of our friend and colleague and remain committed to the work he began.
For more on his life and work:
If you have reflections on the life and work of James Loewen we invite you to share those with us by sending an email to publichistorysites@gmail.com.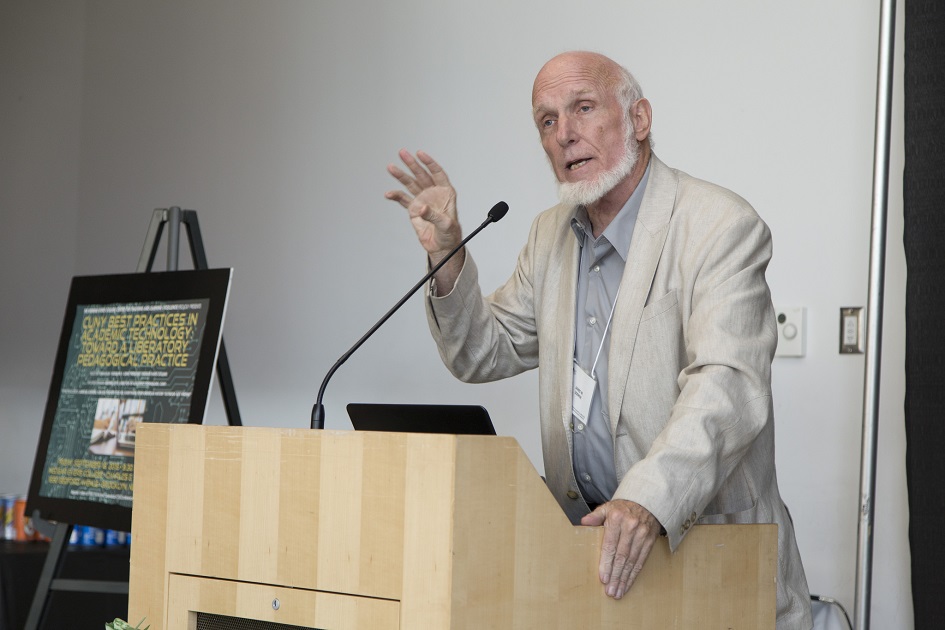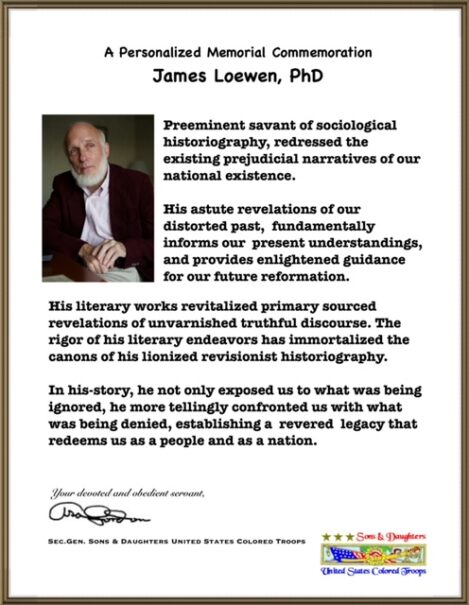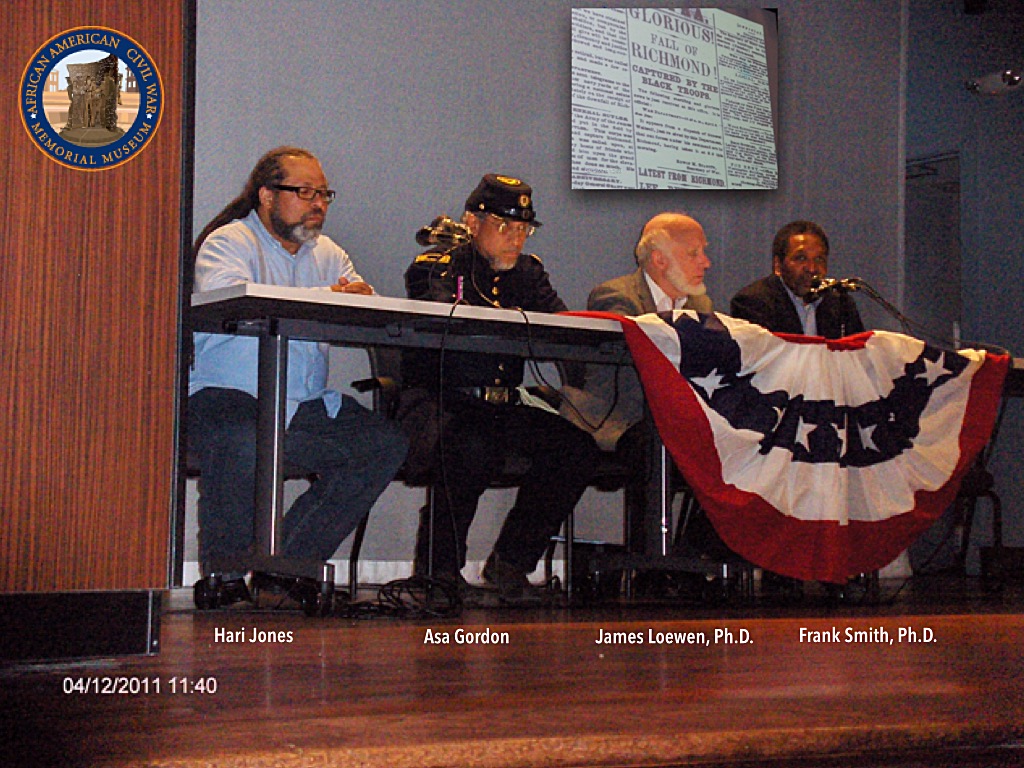 *****
Five years ago I was in New York and had an opportunity to visit the American Museum of Natural History. As I approached the building I saw the monument to Teddy Roosevelt and was pretty shocked. I Googled the image and discovered Professor Loewen. I then read several of his books. To say I learned a lot is a big understatement.
The past few years have seen some of the most offensive monuments come down. I'm glad that Professor Loewen was able to witness some of this reckoning with America's past before he passed away.
May the good memories he left be a blessing for his family and students.
–Paul L. Newman (Merion Station, PA)
*****
I met Professor Loewen just once. Though he was already quite ill he invited me to his DC home to discuss a piece I was working on about a little-known Confederate monument in my town. I was, to him, a complete stranger. We had only corresponded a few times via email. I'm neither an historian nor college professor. I teach 4th grade and do most of my writing during summer break. Despite my lack of credentials, Jim graciously gave me some of his truly precious time—to listen and encourage. He didn't have to do talk with me, but he did, because that's what great educators do. They take the time. He will be missed, but his work goes on and even 4th grade teachers can help advance his cause for an honest accounting of US history.
–Dave Airozo (Silver Spring, MD)

*****
While Jim Loewen is best known as an author and a scholar, he was many other things as well. For me he was a mentor, tutoring me in the techniques of statistical analysis that I could use to analyze election results to help prove racial bloc voting in voting rights cases. He also was a scholar who was not confined by disciplinary boundaries. Jim was unafraid to examine historical data to expose the racist basis of contemporary social structures. His analysis of American history always placed strong emphasis on "the nadir"–the period from the 1890s to 1920s when racism became deeply entrenched in all regions of the United States. While Jim was angry about the ways in which history was taught, he never lost his quirky sense of humor. Jim, we will miss you.
—
Paul Murray
Professor Emeritus of Sociology,
Siena College,
Loudonville, New York)
Lies My Teacher Told Me was a bold book. I read it with community college students, who were blown away by Loewen's bluntness, the facts he assembled, and the arguments he made. It made the teaching of U.S history ever so much more powerful.
Lies Across America inspired my own writing in local history, with its scrupulous documentation of what was left out of local stories.
Thank you James Loewen.
—Lauren Coodley (author of Lost Napa Valley (and 3 other histories of Napa) and a biography of Upton Sinclair, published by University of Nebraska, 2019)
*****
I've been a major fan of Prof. Loewen for a long time, and have read all of his books (some of them many times). In fact, I had my well-read and slightly tattered copy of Lies My Teacher Told Me on my desk when I received your notice about his passing. Although I never met Mr. Loewen, I was truly saddened to learn of his passing.
About 6 months ago, I emailed Mr. Loewen after reading about the types of slow-moving airplanes that were purportedly used in the Tulsa Race Massacre in an old National Geographic, and posited to him that the anecdotal reports of these planes dropping kerosene-soaked bundles on the homes below were likely inaccurate. I explained that these airplanes could travel 155 MPH and felt it was unlikely that anyone could ignite kerosene in the open cockpits without setting themselves on fire as well. To my ultimate shock, surprise and delight, Mr. Loewen took the time to write me back and discuss the issue in the most scholarly and polite terms imaginable. He pointed out that although the airplanes could fly faster, they could also fly as slow as 55 MPH, making the theory plausible. Although I still don't completely agree, I respect Mr. Loewen immensely for taking the time to write me back and was gratified that my fandom for this individual was well placed.
In addition, Mr. Loewen subsequently asked me if I would consider helping him with sundown town empirical research in Oklahoma, and I was eager to help. My family has a visit to the Oklahoma Historical Center scheduled for September 13 when I intended to interview the curators about sundown towns and share this information with Mr. Loewen. I regret very much my inability to do this now, but I'm confident his important work will go on. 
Finally, the fact that Mr. Loewen took the time to correspond with me and plan for the future when he must have been in significant distress just humbles me. I'm sorry for your loss and hope this minor anecdote reflects my admiration and fondness for this intelligent, brave, articulate, wonderful man.
–Alan West


*****
Having read the book, Lies My Teacher Told Me, I brought James out to speak at two, perhaps, three assertiveness and leadership training sessions (sometime during 2010-2014) that I arranged for young, prospective Utah tribal leaders; when I served as director of Indian Affairs for the state of Utah. The intent was to expose tribal leaders to a bonafide author who sympathized with the plight of the native people, who had researched and published information favorable to native people, and contrary to the general misinformation which promoted stereotypes and negative perceptions of native people published prior to this time. James was perfect for this role and he performed it in grand fashion. The native people loved and appreciated him.
James and I became friends over the years. I stayed in touch with him and he visited our area a few years ago. It was good to visit with him and recall old times and the work we performed in promoting leadership among the Utah tribes. 
My heart goes out to Susan and all other members of James' family. James made a huge contribution to our country as he worked to help people heal from horrible trauma that the native people and other minorities suffer. Simply put, James Loewen made the world a better place! We have all been blessed to know and work with such a great humanitarian, not to mention he was simply a kind, and loving person.
–Forrest S. Cuch