The Mississippi Chinese: Between Black and White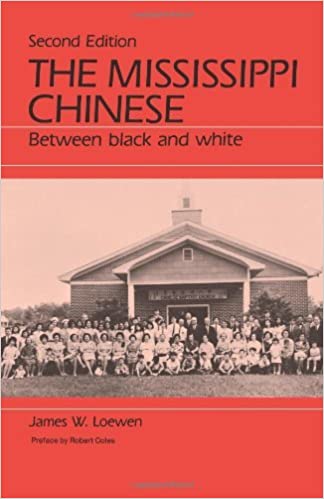 .
This scholarly, carefully researched book studies one of the most overlooked minority groups in America—the Chinese of the Mississippi Delta. During Reconstruction, white plantation owners imported Chinese sharecroppers in the hope of replacing their black laborers. In the beginning they were classed with blacks. But the Chinese soon moved into the towns and became almost without exception, owners of small groceries. Loewen details their astounding transition from "black" to essentially white status.
The Mississippi Chinese: Between Black and White led to a movie.
Chris Choy at Third World Newsreel of New York based her documentary film Mississippi Triangle on Loewen's book.
Unfortunately, at 120 minutes, the movie was three times too long to use in high schools or colleges. It opened the Tenth Annual Asian American Film Festival, but people's attention literally wandered during the second half. Choy discussed this in an interview years later.
The movie had three editors. All three discussed what went wrong in the film-making in pages 197-208 of Scott MacDonald, A Critical Cinema 3 (Berkeley: U CA Press, 1998).
Also problematic: Choy (and the other directors) had no narrator. The storyline was to emerge from the footage and the editing. At one point Chris invited me to participate on screen if I wished, and I was diffident, so it never happened. After I saw the result, I wished I had welcomed the opportunity, because without me the film did not tell crucial information, such as when the Chinese came to the Delta, why, why they succeeded, why they were now leaving – in short, all the basic points a narrative needed to make! Chapter 6 of The Possible South by R. Bruce Brasell (Jackson: Univ. Press of MS, 2015), based on an earlier article, is a critique of Mississippi Triangle, partly about its "mise en scene" style. He does tell how its focus on three races in a biracial system is unique, which is also a comment on my book, on which the movie is based.